Applications: PlanWise, PlanEval och RegWise
Heureka uses DotSpatial as GIS-engine which is open source and free of charge.
You can use the integrated map viewer both for the initial state and for the plans or scenarios. The difference between the initial state and the plans or scenarios is that the latter can show a map for each time period, and you can scroll back and forth between time periods.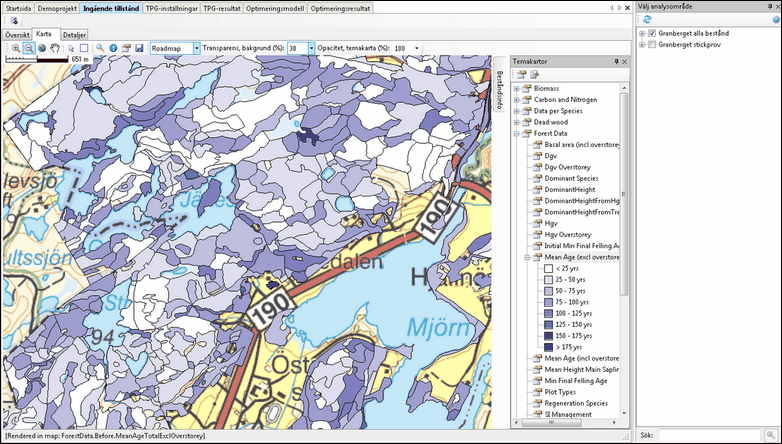 The map viewer in the Initial State window tab.