The execution of a cleaning is controlled by the Treatment Model.control table (Figure 1). The section used, "4. Cleaning", is similar for both thinning (if Management System = Even-aged) and selection felling (when Management System = Uneven-aged (CCF).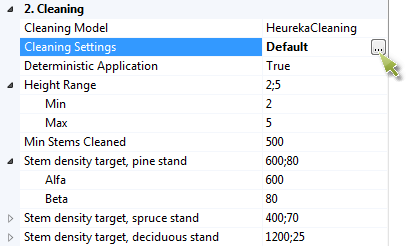 Figure 2. Treatment Model control table, Cleaning section.
Cleaning Model specifies the type of cleaning algorithm that should be used.
HeurekaCleaning (default) calculates a target height distribution after cleaning and calculates the probability of tree removal as a function of the distribution before and after cleaning. When using this option you can give detailed instruction for how cleanings should be performed with respect to what trees to clean.
HuginCleaning means that the same algorithm is used as the in the old Hugin system (a predecessor of Heureka RegWise). This calculates the probability that a tree is a crop tree. The possibility to control how cleanings are performed is limited.
Height Range sets the height interval governing when cleanings can and should be carried out.
Min Stems Cleaned specifies the minimum number of trees that should be cut. If the cleaning model proposes the extraction of a fewer number of stems, the cleaning is skipped.
Stem Density Target comprises parameters for the desired stem density after cleaning. Stem density (per ha) = Alpha + Beta * SIS, where SIS = Site index (H100) Various functions are available for different forest types (dominant species pine, spruce and broad leaves/other).
If CleaningModel is set to HeurekaCleaning, and you click on Cleaning Settings, the button [...] will appear (Figure 2, green arrow) which opens the form Cleaning Settings (figure 3). Here you can make detailed choices of tree species to achieve a certain species distribution. If " Regeneration species" is selected as tree species, the cleaning is primarily focused on promoting the planted or sown species (if that information is available), secondarily on promoting the predominant tree species. You can also select "Site index species", which means pine or spruce.

Heureka converts site index species!
If you select "Site index species" remember that in Heureka, site index species can only be pine or spruce. If you have imported another site index species it will be converted with site index conversion functions.
The column Number of trees after treatment (%) column is linked to a fairly comprehensive logic to calculate a target distribution, if insufficient stems of a desired tree species are available. For example, if 90 % is entered for the desired tree species and the rest of the lines are left blank, the remaining 10 % will be distributed proportionally to the distribution before cleaning. In the example shown in Figure 3 the cleaning will not result in a single-species stand if more than one species is available. It is also possible to specify the desired height distribution after cleaning (Height variation after treatment and Max Variance after treatment), primarily for a specific research project.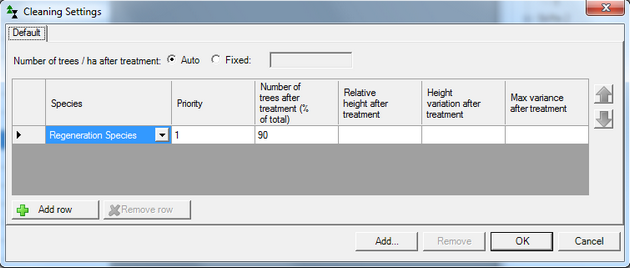 Figure 3. Cleaning settings for "HeurekaCleaning".